A Pergola Canopy For Shade And Style
A pergola canopy brings strength and beauty to your backyard. With a patio umbrella canopy, it only takes a windy day to ruin your shade and relaxation. These structures can add island vibes to your backyard, or make you feel like you've been transported to Italy in an instant. Have your outdoor kitchen, bar, dining area, fireplace, or even a couple hammocks underneath your pergola. Canopy landscaping can bring beauty and shade together. It's the perfect balance of the indoors and outdoors, so it truly is perfect for everyone! There are a plentiful amount of styles to choose from, and we love designing pergola canopies from modern to classic to romantic and more.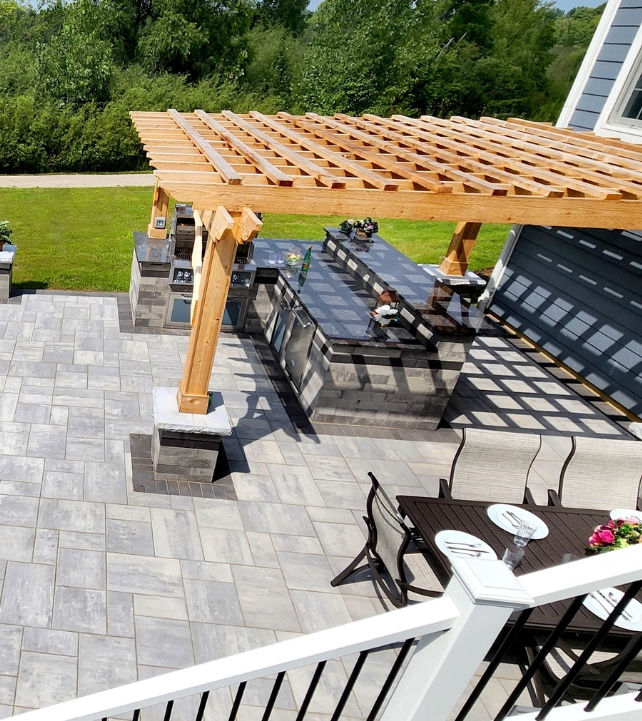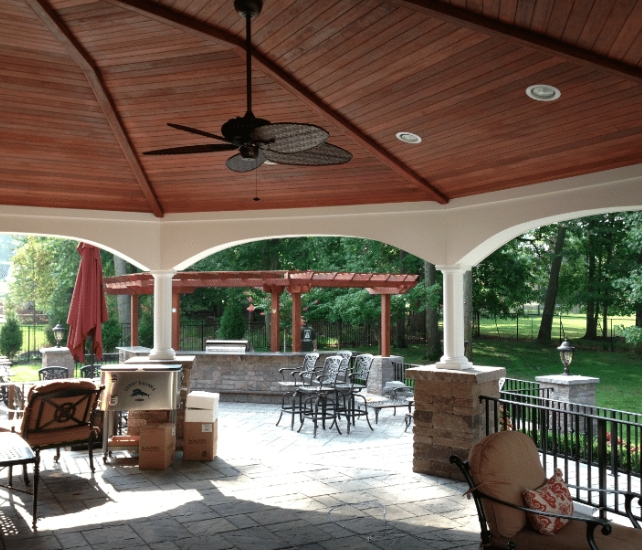 Don't let rain ruin your parties
Bring the beach to your backyard with the refined covered cabana. We don't have thatched roofing like authentic cabanas, but that's because we live in Illinois and believe in longevity.
Place your stable cabana next to your designer swimming pool, have an outdoor kitchen underneath, or cover your brick paver patio. It's the best place to get caught in the rain! You won't have to worry about canceling a party with one of these beauties.
Enjoying the indoors, outdoors
Take your shade and outdoor activities to the next level with these strong structures. Getting that fresh air and vitamin D while reading a good book waiting for your food to finish cooking sounds ideal. It seems impossible to some, but we know it is within your reach!
The outdoor kitchen canopy truly gives you the best of both worlds. It's not only a terrific place for reading and relaxation, but also for cooking with your outdoor kitchen. Find comfort and ease while grilling underneath one of these beauties.
You won't need to squint as hard when checking that premium grilled food you're making.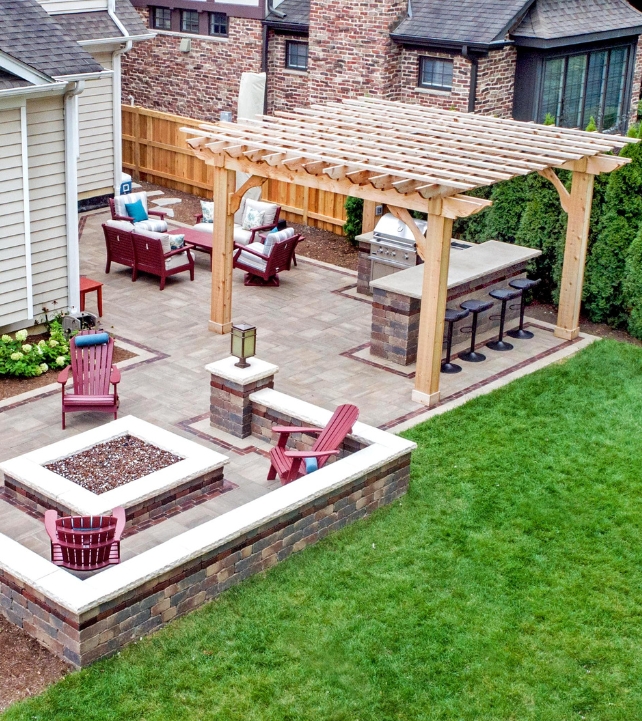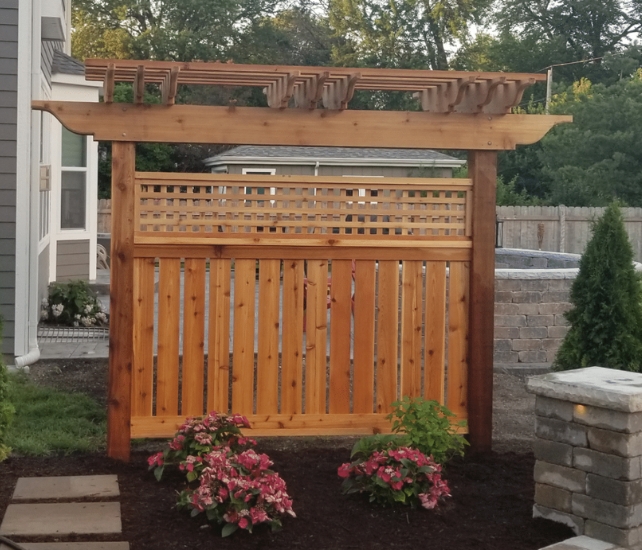 Creating a unique space in a beautiful way
Privacy Inspired Elegance
Whether you enjoy the feeling of grass or wearing shoes on a level brick paver patio, these structures give you more privacy in your backyard. With a pergola archway, you can rest easy under the shade.
Feel transported to a different time or place with these flawless units. Whether it's for shade, privacy, or aesthetics, these canopies take your backyard from boring to breath-taking.
The Right Gazebo For The Job
Do you want the ultimate protection from the outdoor elements? An outdoor gazebo may be the optimal solution for you. These units can provide privacy, rust-proof designs, mosquito netting, UV treated roofing, vented double roof designs, and more. We can mold your gazebo to supply all your needs. There are all types, styles, and choices in creating your favorite outdoor-indoor space. You can choose whether your structure is farther in your yard with a paver stone walkway or as close to your home by extending your deck. It can be a place of serenity and sophistication. Outdoor gazebos take the indoors outside, and allow for intimate gatherings, memories and conversation to take place. They can be as simple or artistic in craftsmanship as you desire. Take your class up a notch with the right one for you.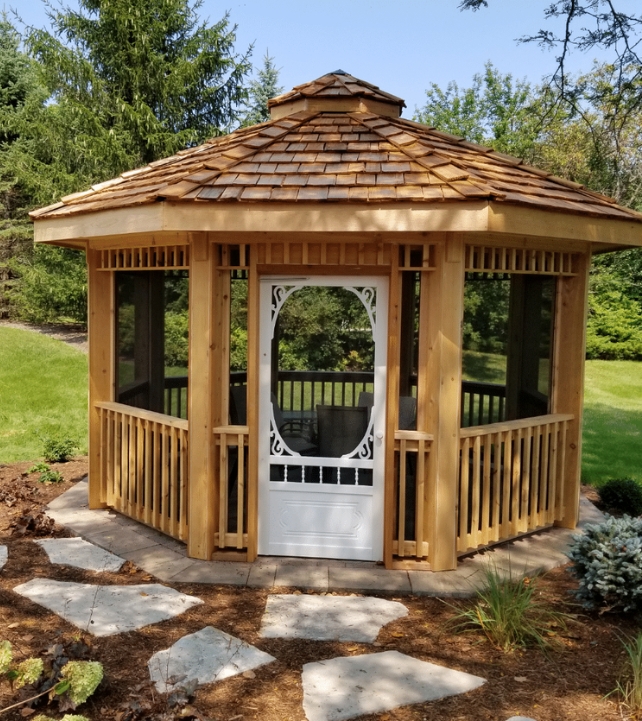 The outdoors is calling. Convert your yard into your backyard paradise. Your family, and yourself, will be grateful you did. Schedule with us today and start your design.