Food, Fellowship, And The Great Outdoors
Great for Family/Friend BBQ's
The kitchen is the gathering place in most homes, and your outdoor kitchen won't be any different. We create the kitchen you will get the most use out of, and that's why we always team up with our customers to make their vision come to life. Outdoor kitchens are not only great for grilling, but it becomes a space to make memories with friends and family in the great outdoors. There are plenty of styles to choose from, each one as inviting as the next! When designing or fixing-up this element in your yard, it is all about personalization. We can create and build your ideal outdoor living space.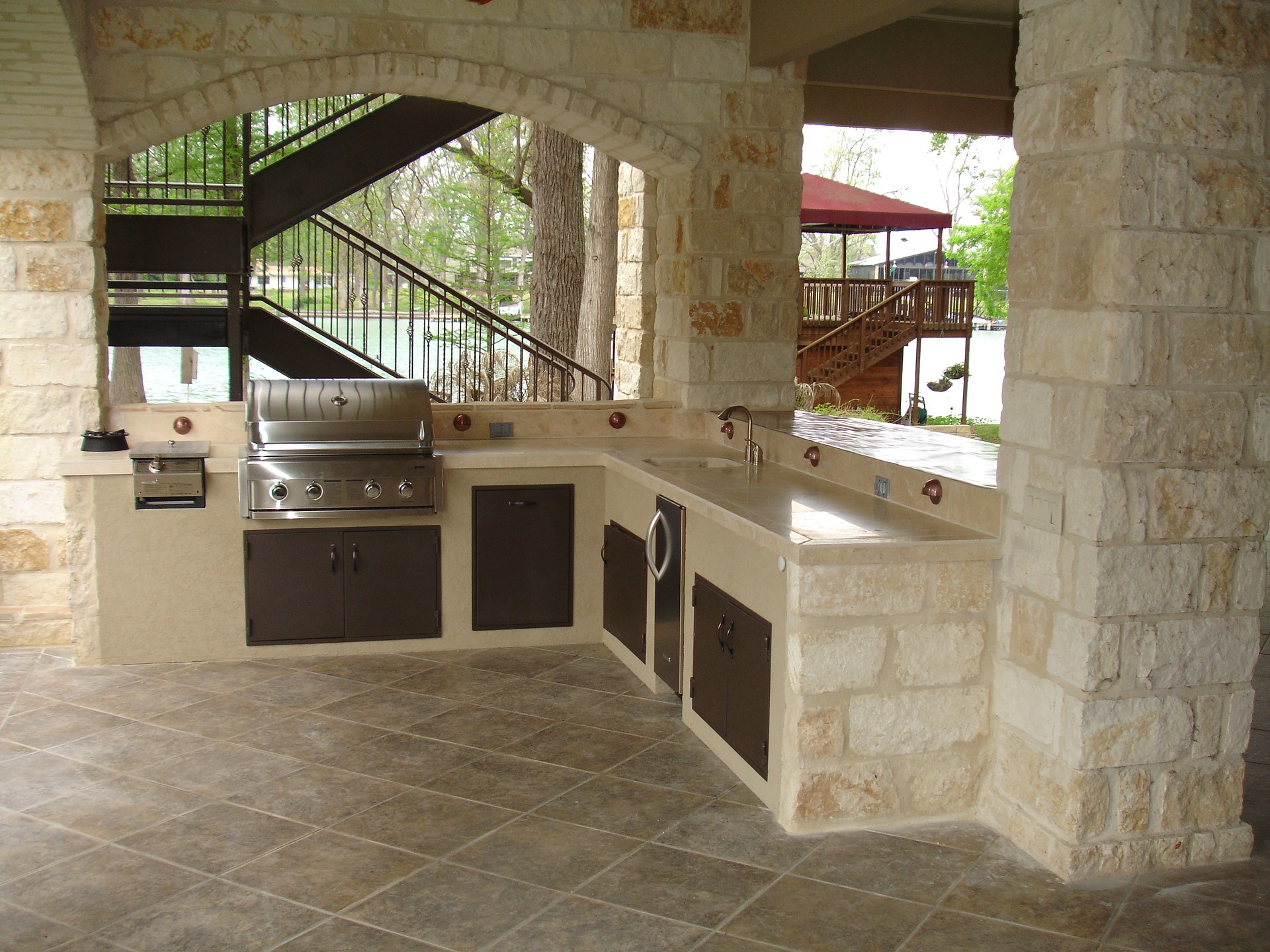 Botanical Barbecue
Fire, stone, and landscaping combined perfectly
Build a space that is open, comfortable, and fresh. With a brick paver patio, your outdoor kitchen can look and feel clean all year round.
We have fireplaces, fire pits, stove tops, grills, fridges, stone countertops, and more to choose from. This can be the oasis you've always needed – and it's right in your backyard.
Brick paver patio style to your liking
Stone countertops to keep the mess you make easy to clean
Fireplace creates a cozy atmosphere
The Gathering Place
Prep, serve and socialize in one spot
During the day, how much sun will you want to seep through while you're grilling? During the evenings, what type of lighting is most inviting and comfortable for you?
These are all preferences, so remember there is no wrong answer. Having a designated spot for cooking with a pavilion can allow your parties to continue in almost any weather condition.
You can even add a bar or TV(s) for further entertainment for yourself and your guests.
Pavilions and pergolas can add to the time you spend outdoors
A bar can be great for serving drinks or a buffet line for those big parties
Set the mood with lighting fixtures
The Outdoor Home
Don't just cook outside. Live there.
A pool, fire pit, dining area, pergola with seating underneath, and a kitchen outdoors – now that's the best backyard we ever heard. It's great if you have a big family or are extremely hospitable.
The memories you make with those that you love are important, so why not have them outside too? You either had a great backyard as a kid, or always dreamt of having one. Let's make those dreams come true! We design the most effective layout for your outdoor kitchen needs.
Create a space that works for all your desired outdoor activities
A dining area takes your outdoor living to the next level
Gather around a fire pit to make s'mores, tell jokes, or scary stories