Are Brick Paver Driveways Reliable?
The simple answer to that question is YES! Along with being reliable, brick paver driveways last longer and can be easy to maintain. They are slip resistant, stain resistant, environmentally friendly, and easy to repair. What more can we say about brick paver driveways? Well, they are absolutely exquisite, enchanting, and can be a true piece of art. Pick your favorite stone, design, and colors to design your own art. Brick paver driveways can lead straight to your front door, or create a paver stone walkway from your driveway to your grand entrance. Come home to one of these beauties everyday.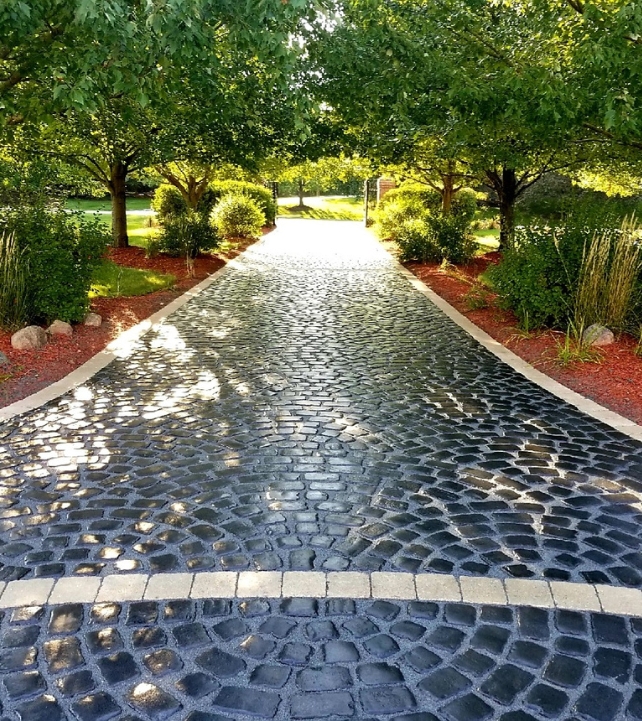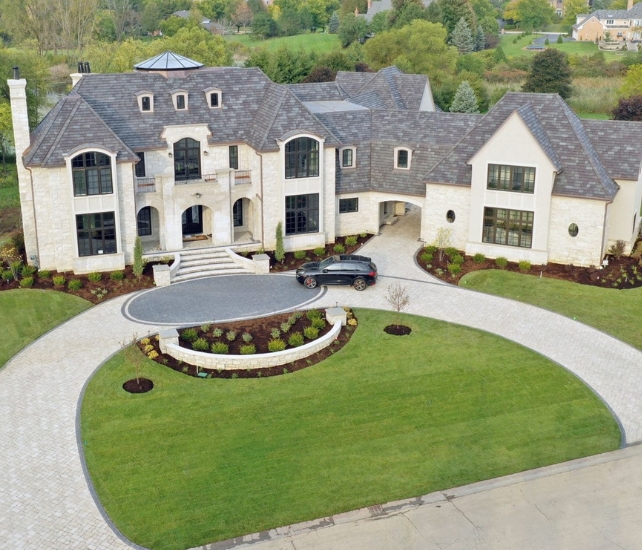 The feel of the house continued to the street
You can take the look of your house and design the perfect driveway that compliments it. You can't get that with a concrete driveway.
Whether your driveway is flat or on an angle, long or short in distance; these beauties can transform your experience of coming home. We can make it as grand or simple as you desire.
Driving home can be one of your favorite moments of the day. You can now add an extra element of ease in your daily welcome home. For some, driving on a smooth surface releases a lot of tension in your body.
For others, driving on bricks brings you a feeling of coziness. Whatever it may be, we've got it for you! How do you prefer to be welcomed home?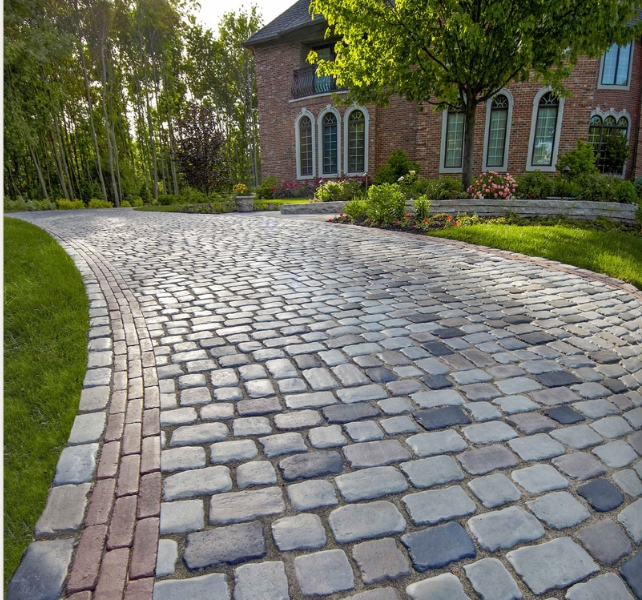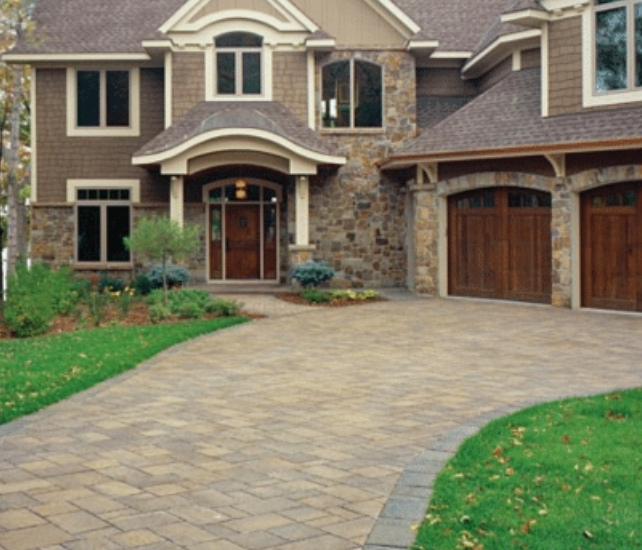 Merging your walkways, driveways, and porch
Take it to the next level by connecting your important entrance points and outside gathering spaces. This element can really bring a home together starting on the outside.
You can finally be able to tell your guests how to get to your backyard without them getting their shoes dirty or risking them tripping.
The outdoors is calling. Convert your yard into your backyard paradise. Your family, and yourself, will be grateful you did. Schedule with us today and start your design.