Hassle-Free Commercial Landscape Maintenance Services
Commercial Landscape Maintenance
Introducing our hassle-free commercial landscape maintenance services, designed to alleviate the burden of maintaining your business's outdoor spaces. At Seasonal Landscape, we understand the challenges that come with managing a commercial property, which is why we offer comprehensive solutions to keep your landscape looking its best without any hassle on your part. Our team of experienced professionals will work closely with you to create customized maintenance plans tailored to your unique needs, ensuring that every aspect of your landscape receives the care and attention it deserves. From meticulous lawn care and precise irrigation system management to seasonal planting and weed control, we handle it all with efficiency and expertise. With our hassle-free approach, you can trust that our reliable teams will arrive on time, deliver quality service, and leave your property looking impeccable. Experience the convenience and peace of mind that comes with our hassle-free commercial landscape maintenance services and let us handle the details, so you can focus on what matters most – your business.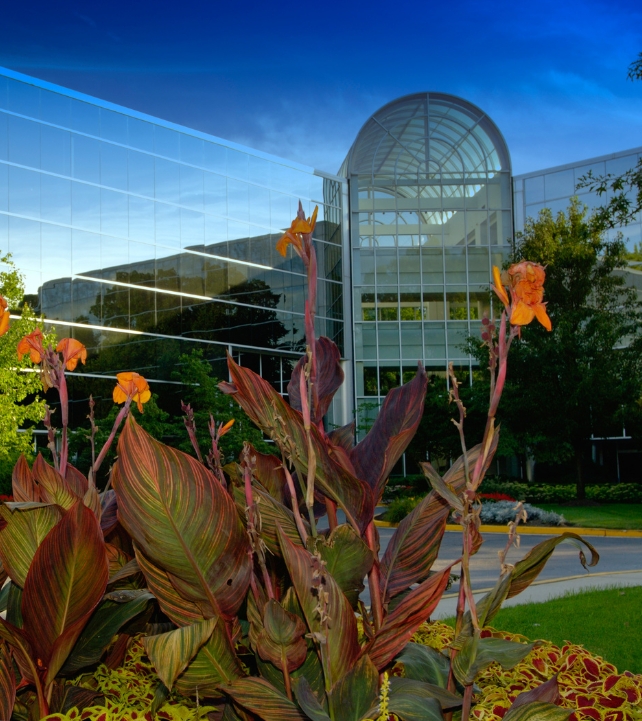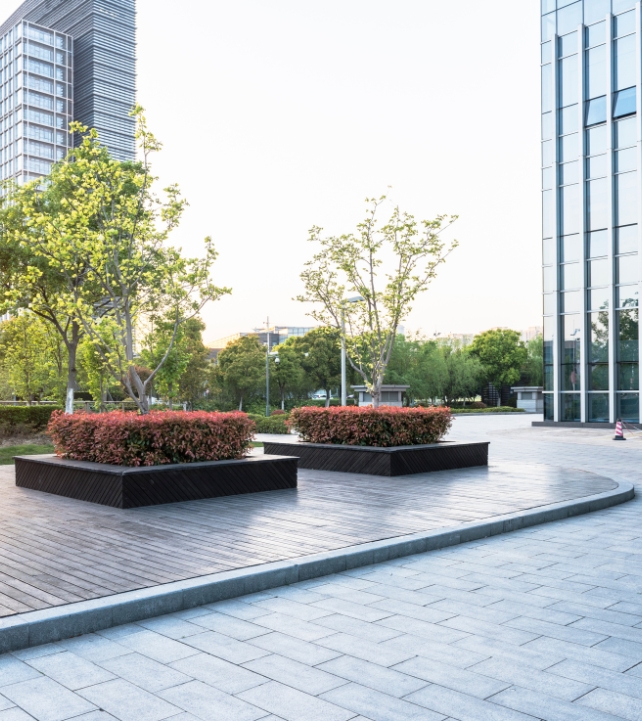 Tailored solutions for your unique landscape needs
We understand that every commercial landscape is unique and requires a personalized approach. That's why we offer tailored solutions for your specific landscape needs. Our experienced team will collaborate closely with you to assess your property, understand your goals, and create customized care plans that address your specific challenges and preferences.
Whether you require meticulous lawn care, specialized plant maintenance, or comprehensive landscape enhancements, our customized care plans ensure that your landscape receives the individualized attention it deserves, resulting in a vibrant and thriving outdoor environment that reflects your vision and exceeds your expectations.
Simplify your landscape maintenance efforts
Commercial landscape maintenance encompasses a range of essential services to ensure the optimal health and appearance of your property's outdoor areas. Our comprehensive offerings include regular lawn care, such as mowing, edging, and trimming, to maintain a neat and well-manicured appearance. We also provide pruning for trees and shrubs to promote healthy growth and enhance the overall landscape.
Additionally, our services include seasonal flower installations, irrigation system management, weed and pest control, fertilization, mulching, debris removal, and more. With our commercial landscape maintenance, you can expect a meticulously cared-for landscape that creates a welcoming and professional environment for your business.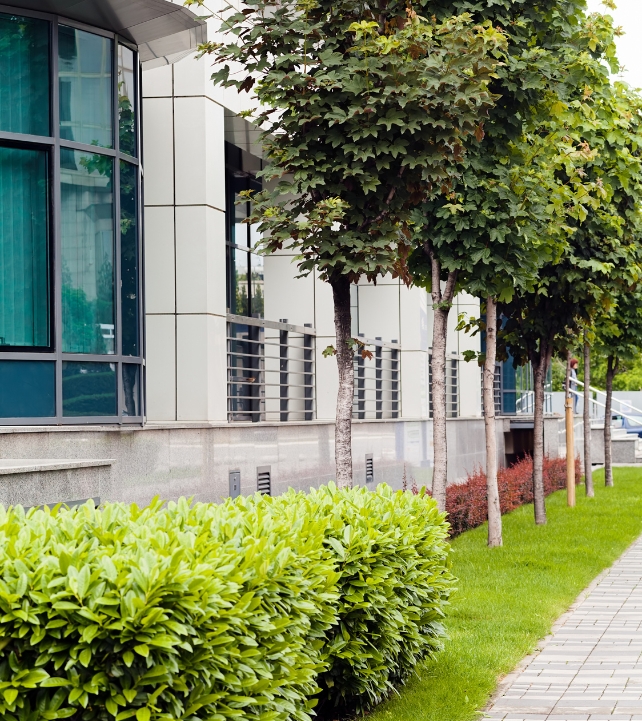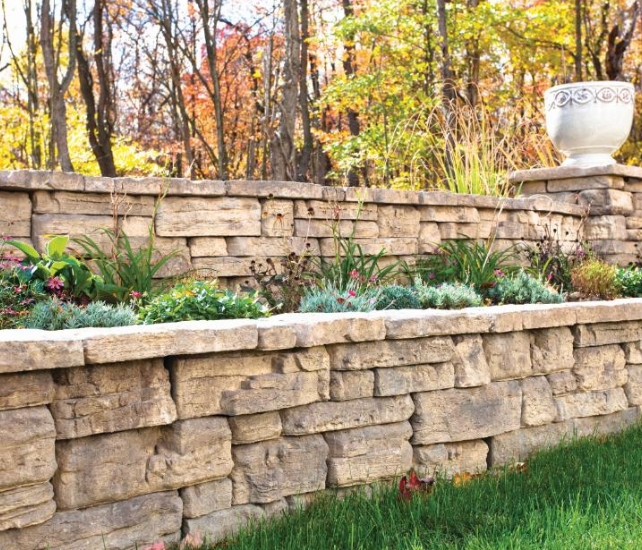 We have decades of experience in commercial landscaping maintenance
With years of expertise and experience in commercial landscape maintenance, we bring a deep understanding of the unique challenges and requirements involved. Our skilled team has honed their knowledge through extensive training and hands-on experience, allowing us to deliver top-quality services tailored to your specific needs.
Trust in our expertise to ensure your commercial landscape receives the care it deserves, resulting in a thriving and visually appealing outdoor environment that leaves a lasting impression.
The outdoors is calling. Convert your yard into your backyard paradise. Your family, and yourself, will be grateful you did. Schedule with us today and start your design.