The Right Gazebo For The Job
Design Your Dream Project
Do you want the ultimate protection from the outdoor elements? An outdoor gazebo may be the optimal solution for you. These units can provide privacy, rust-proof designs, mosquito netting, UV treated roofing, vented double roof designs, and more. We can mold your gazebo to supply all your needs. There are all types, styles, and choices in creating your favorite outdoor-indoor space. You can choose whether your structure is farther in your yard with a paver stone walkway or as close to your home by extending your deck. It can be a place of serenity and sophistication. Outdoor gazebos take the indoors outside, and allow for intimate gatherings, memories and conversation to take place. They can be as simple or artistic in craftsmanship as you desire. Take your class up a notch with the right one for you.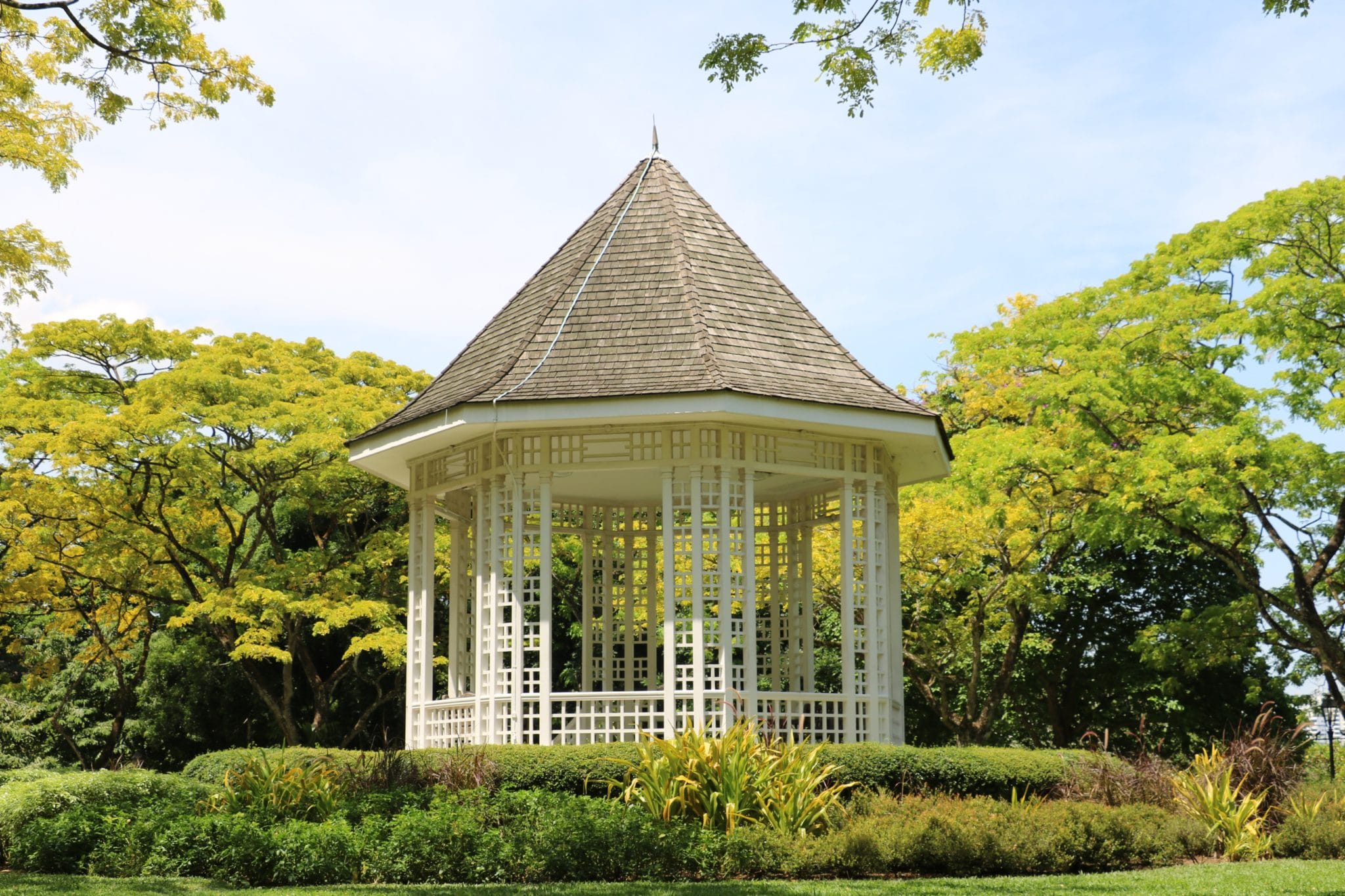 A Covered Cabana
Don't let rain ruin your parties
Bring the beach to your backyard with the refined covered cabana. We don't have thatched roofing like authentic cabanas, but that's because we live in Illinois and believe in longevity.
Place your stable cabana next to your designer swimming pool, have an outdoor kitchen underneath, or cover your brick paver patio. It's the best place to get caught in the rain! You won't have to worry about canceling a party with one of these beauties.
Put ceiling fans up to cool yourself on those hot days
Cover as little or much ground space that you need
Entertaining guests will become easy with all the breeze to take in
Extending Your Deck
When the bugs come out, you can stay out
You don't have to stop at a deck for your outdoor space. A gazebo can extend your deck size in length and in fashion.
It can also protect you from those pesky mosquitoes and neighborly critters! With screens and a door, those outdoor creatures won't stand a chance bothering you.
Screens improve your experience by keeping out mosquitoes, flies, bees, etc.
A deck serves as a distinguished walkway
Add lighting fixtures to upgrade your evening gatherings
A Quiet Place
Sometimes you just want a place to yourself 
These units create a better outdoor space for your parties, but they also space of solitude away from your everyday chaos. With fans and proper lighting, you can stay outside all day and night without a care in the world.
You can actually have a chance of finishing that book while drinking a whole cup of coffee on a brisk morning. Or you can snuggle up to your love and enjoy the breeze without the constant buzzing of bugs in your ears. Take some time for yourself, relax, and breathe in the calm.
Vented double roof designs allow for extra height
Get that cabin feel with a wooden exterior
Choose between double or single doors