A pavilion brings your outdoor space together. It provides shelter and covering in any season. These units give woodsy feels, beach vibes, Grecian looks, Asian zen or even a modern style to your backyard. The best part about having a pavilion is the activities to place underneath such as: outdoor kitchen, brick paver patio, bar, dining area, fireplace, waterfalls and more. The possibilities are endless! It's time to create your home's counterpart: the pavilion.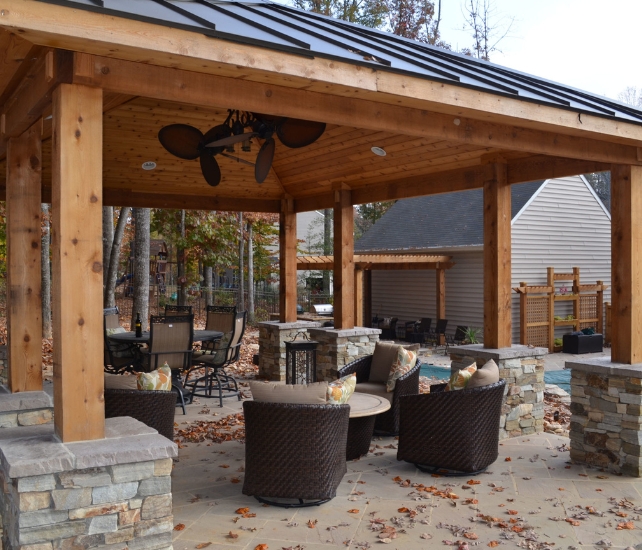 A lumberjack inspired hideaway
Put a fireplace under this structure, and your nights outdoors will remain cozy forevermore. If you have always wanted a cabin or to continue your woodsy style, look no further because it may be exactly what you've been needing. It's the perfect getaway without the travel.
Bringing Cabo to your backyard
Build your island desires a few steps away from your home. Seems impossible since we live in Illinois, right? On the contrary, it's quite possible with a cabana style pavilion. We help you design the perfect spot for a rejuvenating nap outdoors.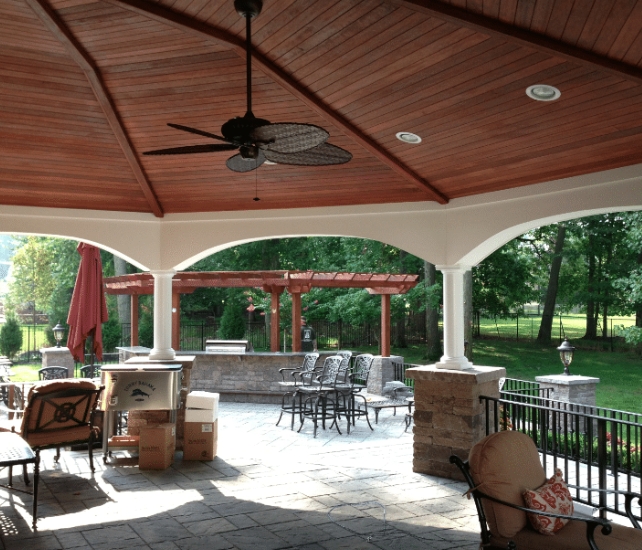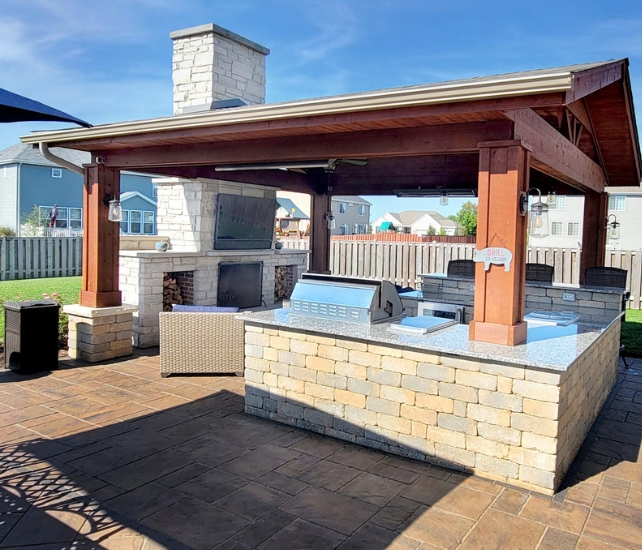 Waterfall, warmth and wet bar
Multifunction Outdoor Space
If you can fall asleep to the sound of a waterfall, crackling fire, or someone making drinks – this structure covers those calming elements. A waterfall and stream implants immediate charm and zen in your backyard.
With a pavilion you are not only given protection to your outdoor kitchen, fireplace, waterfall, stream, or whatever else you may have; but it also gives you incredible coziness.
The outdoors is calling. Convert your yard into your backyard paradise. Your family, and yourself, will be grateful you did. Schedule with us today and start your design.