Why Do A 3D Landscape Design?
You know what you want and you deserve it. With Seasonal Landscape Solutions, we remove the grey areas of your project. We take the time to shine a light on every aspect of your project, even the parts you haven't thought about. We do this by recreating your property with our state-of-the-art 3D landscape design tools. Once we have your space mapped digitally, we design your project to your specifications. This includes accurate and reliable blueprints to scale. In addition, our digital architects have decades of experience and can assist you in answering questions about your design. When the process is finished, you have a perfect 3D model of your future home and your new outdoor living space. In addition, we can now build an exact replica of the model, rather than spending extra time going back and forth on changes. This is a huge cost savings and prevents any pesky headaches.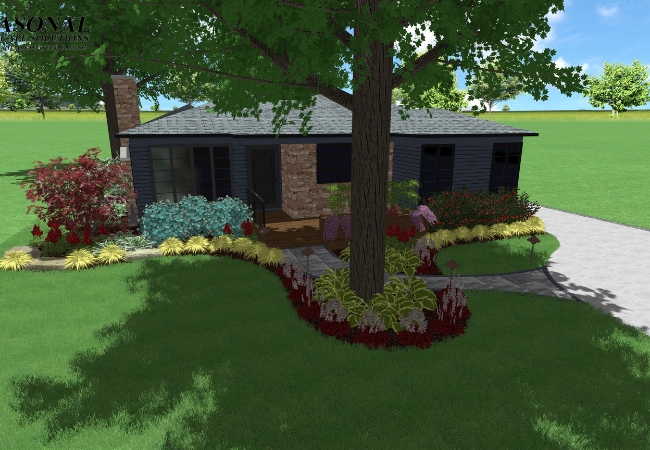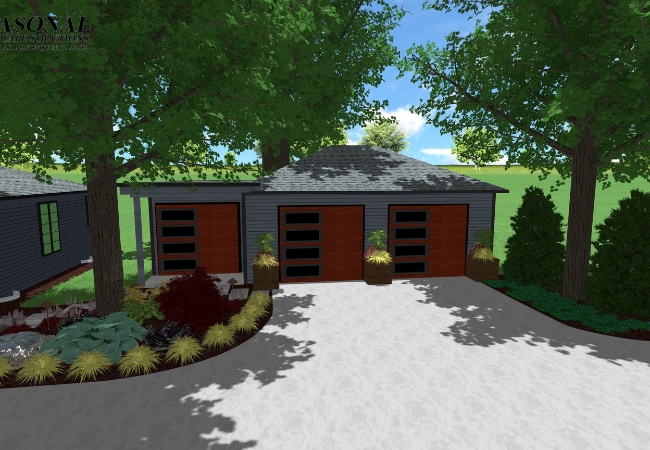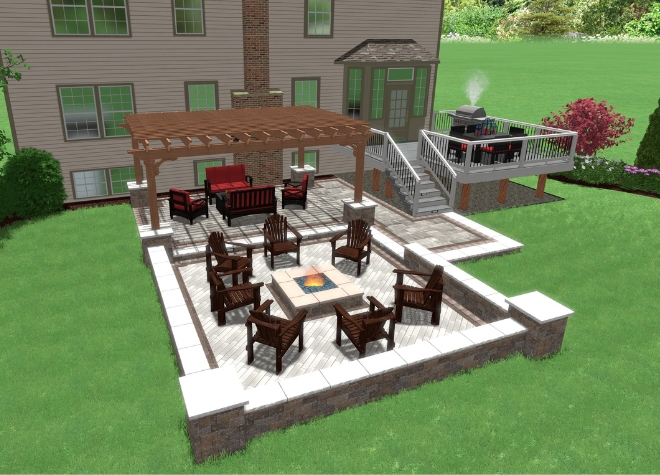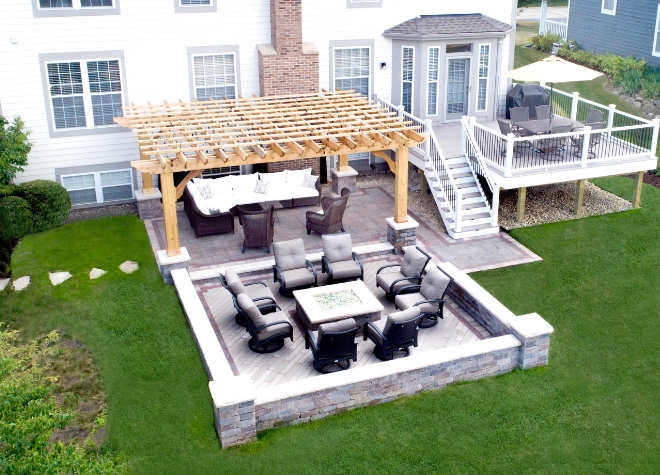 Dream it. Design it. Build it.
3D Outdoor Kitchen Models
Create a social environment outdoors by bringing food into the equation. Lay out the perfect preparation area for your favorite meals.
When when drafting the 3D design, we can choose the right grill, awning, pergola, stone, chairs and even firepits to include. This ensures your happiness and our accuracy.
Dive into design with a custom pool
Looking to make a splash with your neighbors? Perhaps you should design your own custom pool.
By creating a 3D landscape and pool design, you can integrate your house, yard, patio, deck and pool into one unique and amazing gathering place.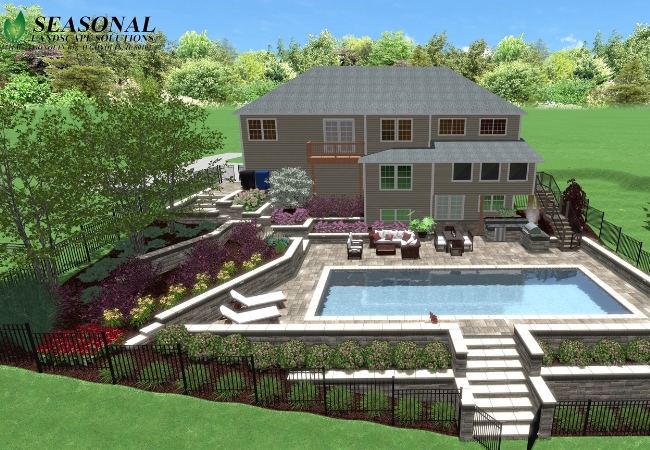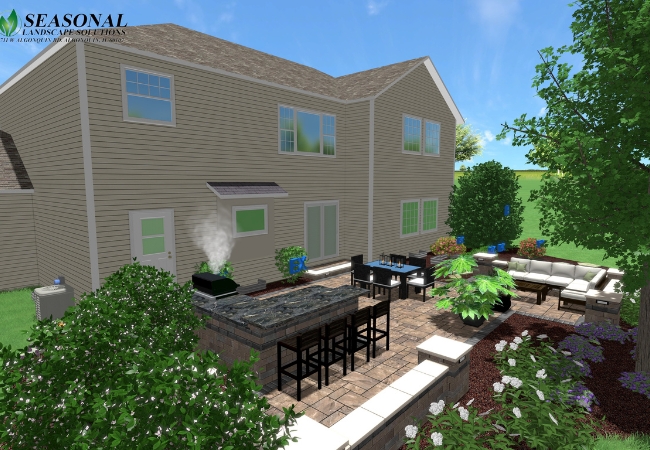 Whether you have a walkout or a second story exit, we build your 3D design to be inclusive. From the shrubbery to the brick color and pattern, we customize the design according to your preferences.
Want to see it with red brick? Lattice work? Gazebo vs. Pergola? How about a fire pit? With our custom 3D landscape designs, you can actually see it. That way you know exactly what you're getting.
Dive into design with a custom pool
Seasonal Landscaping Solutions uses custom 3D video creations to give our clients a detailed view of how each project will look & feel. This enables our clients to not only see how the project will be suitable with the existing architecture of their home, but also to see scaled furniture and paver/ wall block / decking in the space. While only conceptual, 3D video is a useful tool for individuals that have trouble understanding the 2D plans.
The outdoors is calling. Convert your yard into your backyard paradise. Your family, and yourself, will be grateful you did. Schedule with us today and start your design.