You love the sun and the wonderful times that accompany summer. The joys of splashing in the cool water with your friends are some of your fondest memories. But having a dip or playing a game is challenging when you are sharing the pool with everyone in your community. You thought about an above ground pool, but it doesn't look or feel the way you want it to. That is when you discovered designer swimming pools. With designer swimming pools, you not only get your own little oasis, you get an art piece that extends the theme of your home. You also get to include those little touches of personality. Want a waterfall? How about a slide or a diving board? Perhaps you want a swim up bar? All these things and more are possible! Contact us today and one of our designer swimming pool experts will work with you to make your private waterpark a reality.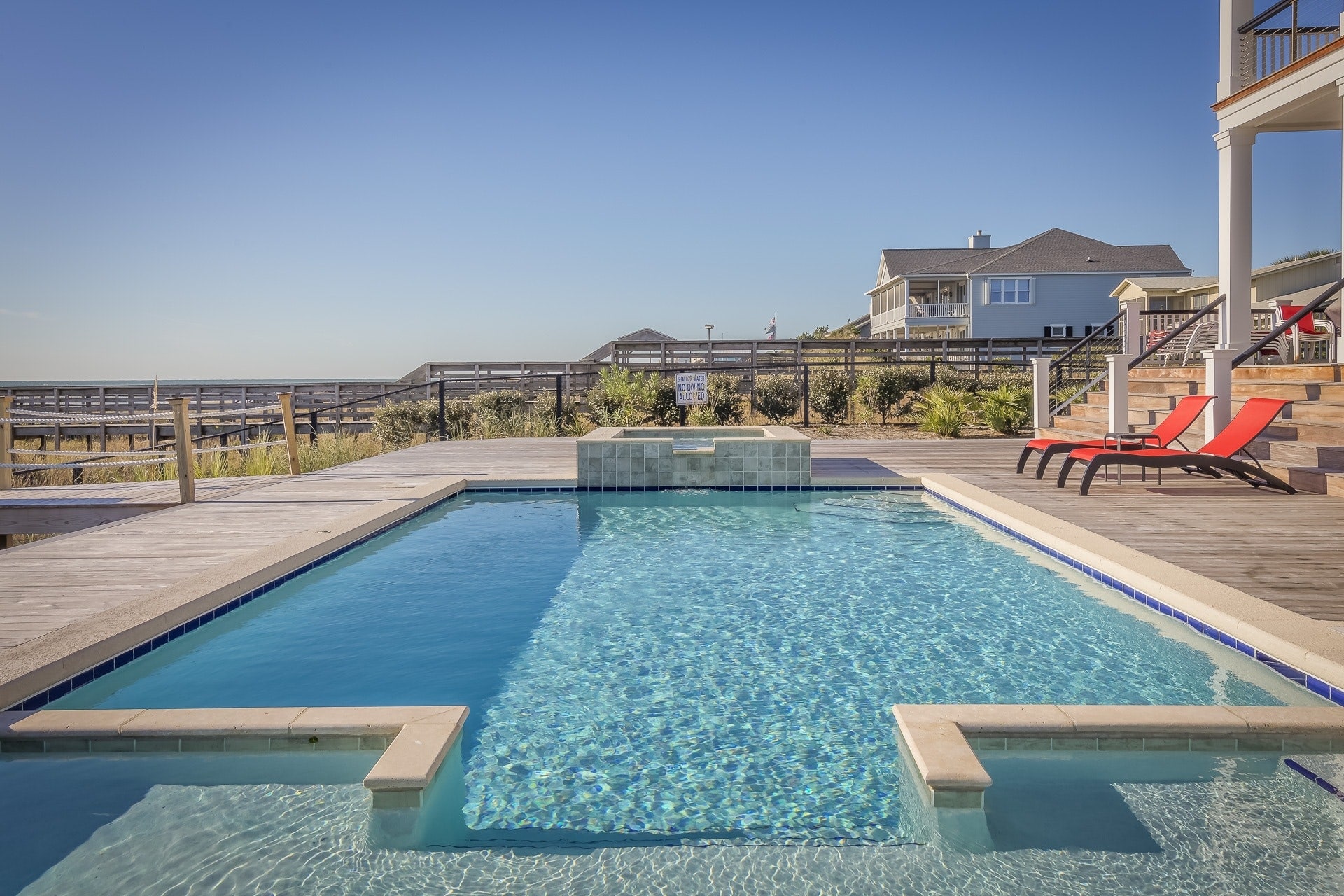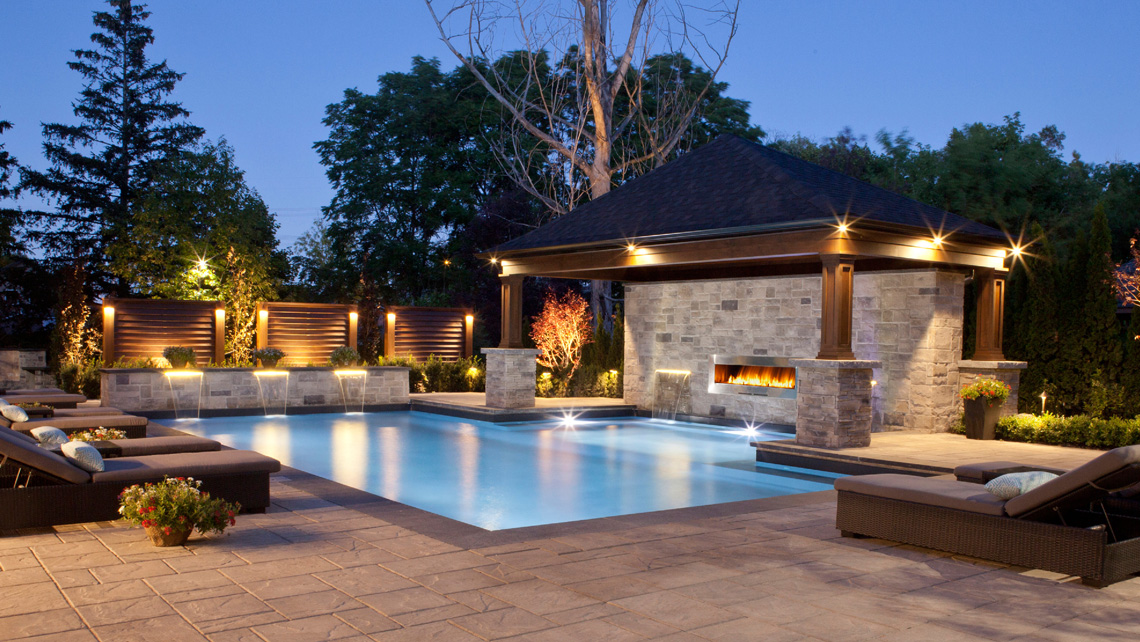 Designer Swimming Pool Examples
Personal Country Club
You don't pay dues when you own it. 
The best pools are more than just a hole with water. They bring all of life's joys together in one spot. That is when your designer swimming pool really becomes something special.
Combined with an integrated grill, fridge, paver patio and a fire pit, you are in for long summer days outside. Throw in a custom hot tub and a bath house, and you have more than just a backyard. You have a private resort.
Sized to your space and needs
Complete outdoor amenities and activities
Integrated into a complete paver patio solution for easy maintenance
Waterslides & Waterfalls
No longer are natural looking waterscapes just for Disney Resorts and waterparks. You can create beautiful designer swimming pools edged and trimmed with amazing water features.
Imagine a stone pool with a hot tub that spills into it, creating a small waterfall. Combine that with a stone mountain and a slide, and you have a beautiful gathering hole, ready for any party or leisurely night.
Integrate water features and fun into the design
Your pool is both a casual hangout and an impressive art piece
The Complete Pool Package
Your one stop shop for life outdoors
Is the pool just the beginning? It's this thought that creates masterpieces like this. The designer swimming pool becomes the springboard for everything you want your outdoor living space to be.
We start with the pool and add a fire pit, pergolas, built in seating areas, multiple shade zones, kitchen with full wet bar and granite countertops for dining. Get all that and wrap it in sprawling landscaping, and your house just became a summertime, fun time retreat.
Every element has thoughtful design and purpose
Designed as one but built in stages, so you can enjoy the pool while we sweat the rest